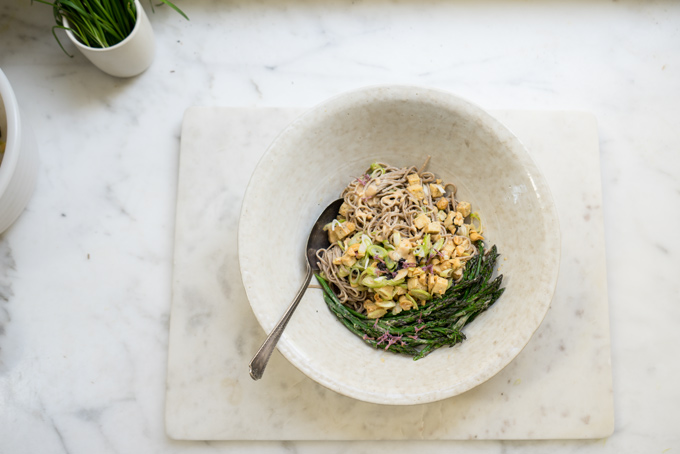 I've been trying to cook from the archives a bit lately. There are so many recipes that I'll cook on repeat for months, and then neglect when a new favorite makes an appearance. There are many, many recipes in my life, and to those that get sidelined on occasion, rest assured, I still love you. I dusted off this lazy day peanut salad for lunch yesterday. It's a perfect, colorful bowl of peanut-slathered soba noodles punctuated with spring onions, tofu, more peanuts, and asparagus. A total crowd-pleaser, and makes a great lunch in a jar if you need a new option for work or travel.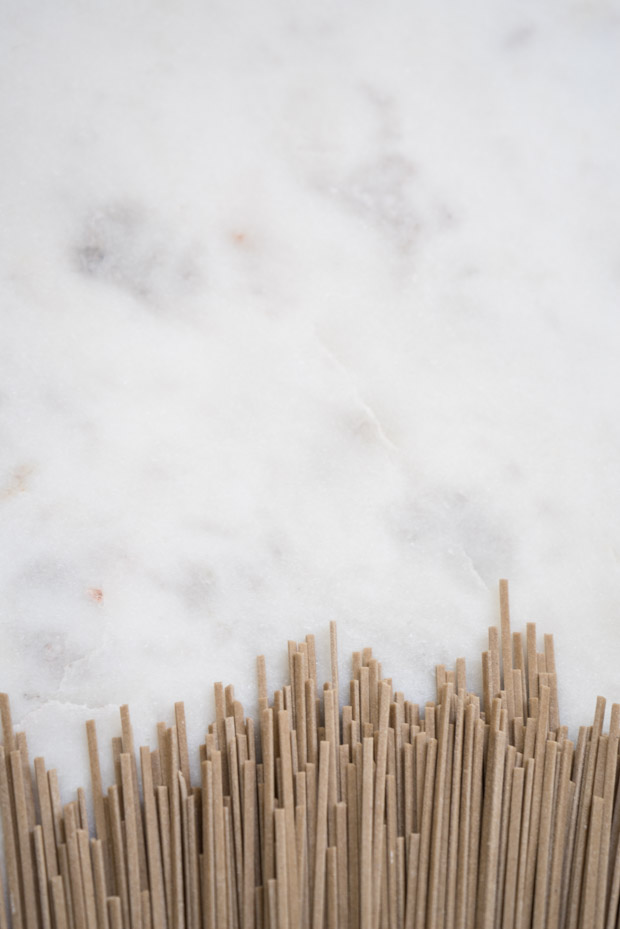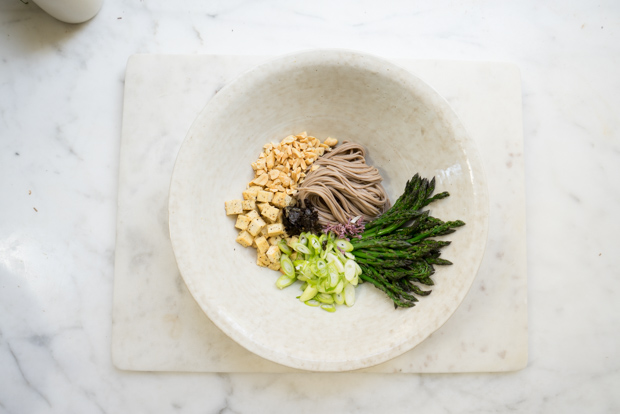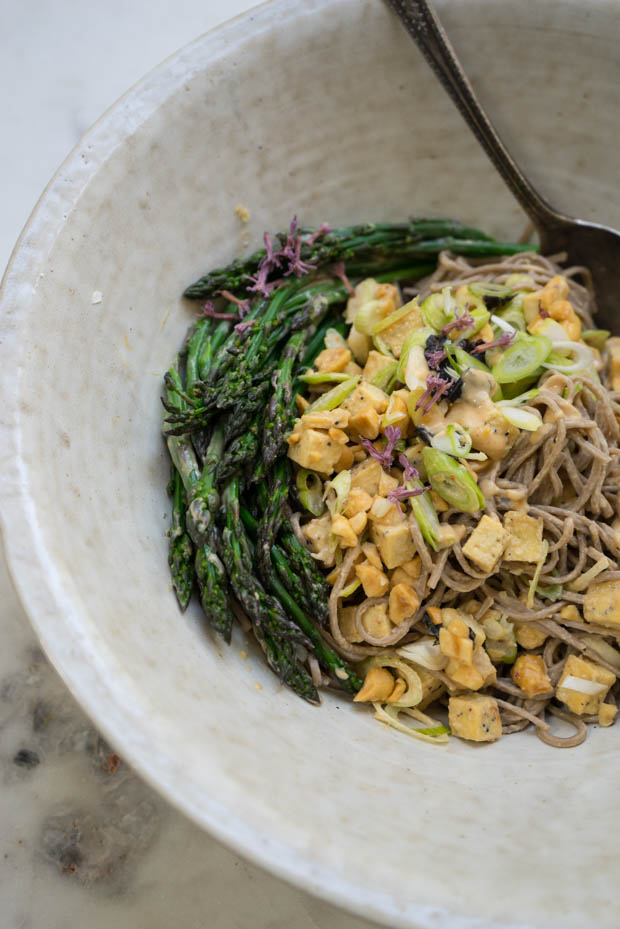 When I initially wrote the recipe, I mentioned how when the San Francisco skies are clear, bright, and blue I like to pop into Greens Restaurant where in addition to table service, they have a robust take-out menu. I usually grab a tofu sandwich on seeded bread, a side of their famous black bean chili and then walk the short distance to a nearby picnic bench where I enjoy the sailboats, seagulls, and sunshine. As I was reaching for my sandwich I noticed a stack of containers packed with peanut-slathered noodles. It had been ages since I'd enjoyed a good peanut noodle salad, so I decided to throw one together myself. I apparently couldn't be bothered to walk to the store for ingredients (hence the lazy title), and tapped my pantry for inspiration.
This makes a big chunky batch of peanut noodle salad. Serve it up family-style on a platter at a potluck, party, or buffet – it holds up nicely at room temp.
Continue reading Lazy Day Peanut Noodle Salad…
from 101 Cookbooks http://feeds.101cookbooks.com/~r/101Cookbooks/~3/nbwkwisMmZs/lazy-day-peanut-noodle-salad-recipe.html